A Time to Heal: The Burned Churches Project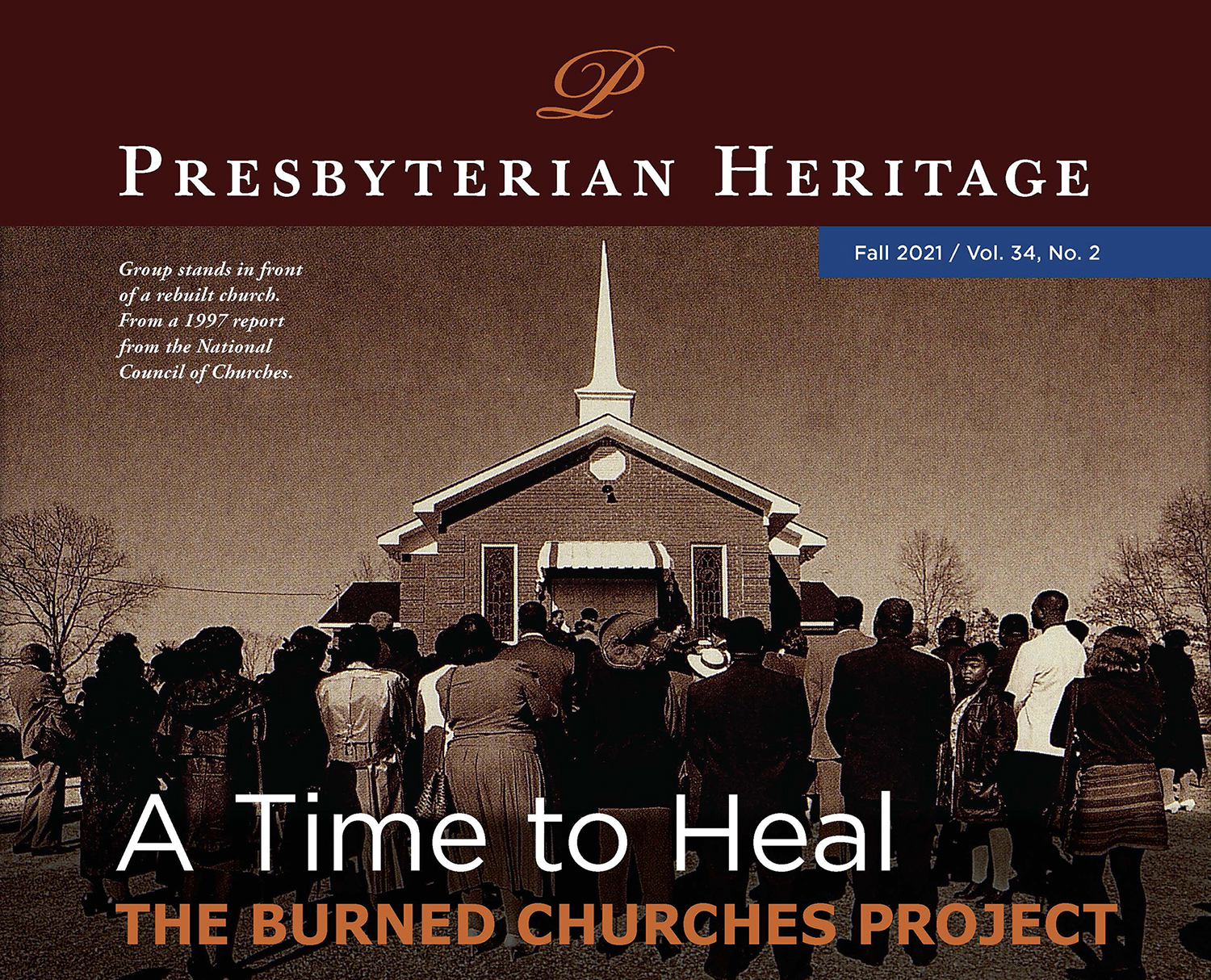 Between 1990 and 1997, white supremacists burned over 200 Black churches in the United States.
In response to this epidemic of hate-motivated arsons, the
National Council of Churches (NCC)
created the Burned Churches Project. Led by
Rev. Dr. Mac Charles Jones
, the General Secretary's Associate for Racial Justice, the Burned Churches Project provided grants to churches to help them rebuild and fought to expose the racism that motivated these attacks.
The ecumenical effort received support from interfaith groups including Jewish, Muslim, and Catholic partners. Through the Burned Churches Fund, a network of donors and volunteers helped rebuild 156 churches over the course of the project.
The Rev. Dr. Joan Brown Campbell
, General Secretary of the NCC, noted the wide support the program received during a 1997 testimony to the U.S. House of Representatives Judiciary Committee:
"Thousands of small gifts from individuals have been received. In the same week, for instance, a check for $350,000 collected from Presbyterian churches was received...as well as a $260 money order from a small community in West Texas; the money collected in a glass jar on one local lunch counter; a Sunday School Class of eight years old sent $6.30; and Oregon high school students collected over a thousand dollars which was then matched by the Levi Strauss Company. Every member of the Olympic 'Dream Team' contributed their earnings—a total of $150,000."
While funds were being raised, Rev. Dr. Jones and 38 pastors traveled to Washington, D.C. where they met with President Clinton, the Attorney General, and members of Congress to share how the fires impacted their church communities. Their advocacy led to the creation of the
Church Arson Investigative Task Force
, increased penalties for arson targeting religious organizations, and brought national media attention to church burnings.
For Black congregations, the arsons weren't just destroying buildings. A 1997 report from the NCC described these churches as "centers of their communities...Weddings, funerals, parties, meetings, schooling—most aspects of social life—revolve around the church." In the same report, one pastor reflected on his reaction to the news that his church was burning. "It is a hurting feeling that reaches deep down within your soul."
Some congregations reported the destruction of church records—a loss that would make it more challenging to preserve their unique histories.
The devastation caused by these acts of racial violence and the aid extended by the National Council of Churches is documented in the Burned Churches Project Records at PHS. The collection, transferred to Philadelphia in 2002, provides insight into the lives impacted by arson through correspondence with pastors, news clippings, fire investigation reports, and assessment interviews with congregations that received project funding.
The positive impact of the Burned Churches Project can also be heard through the testimonials included in the records.
Rev. Larry Hill, pastor at the historic Matthews Murkland Presbyterian Church in Charlotte, NC, reported feeling "uplifted and strengthened by the forces of good." During later parts of his testimony to the U.S. Senate Subcommittee on Financial and Regulatory Relief, Hill added, "While in some cases the fires were meant to divide, they have really brought people together."
--