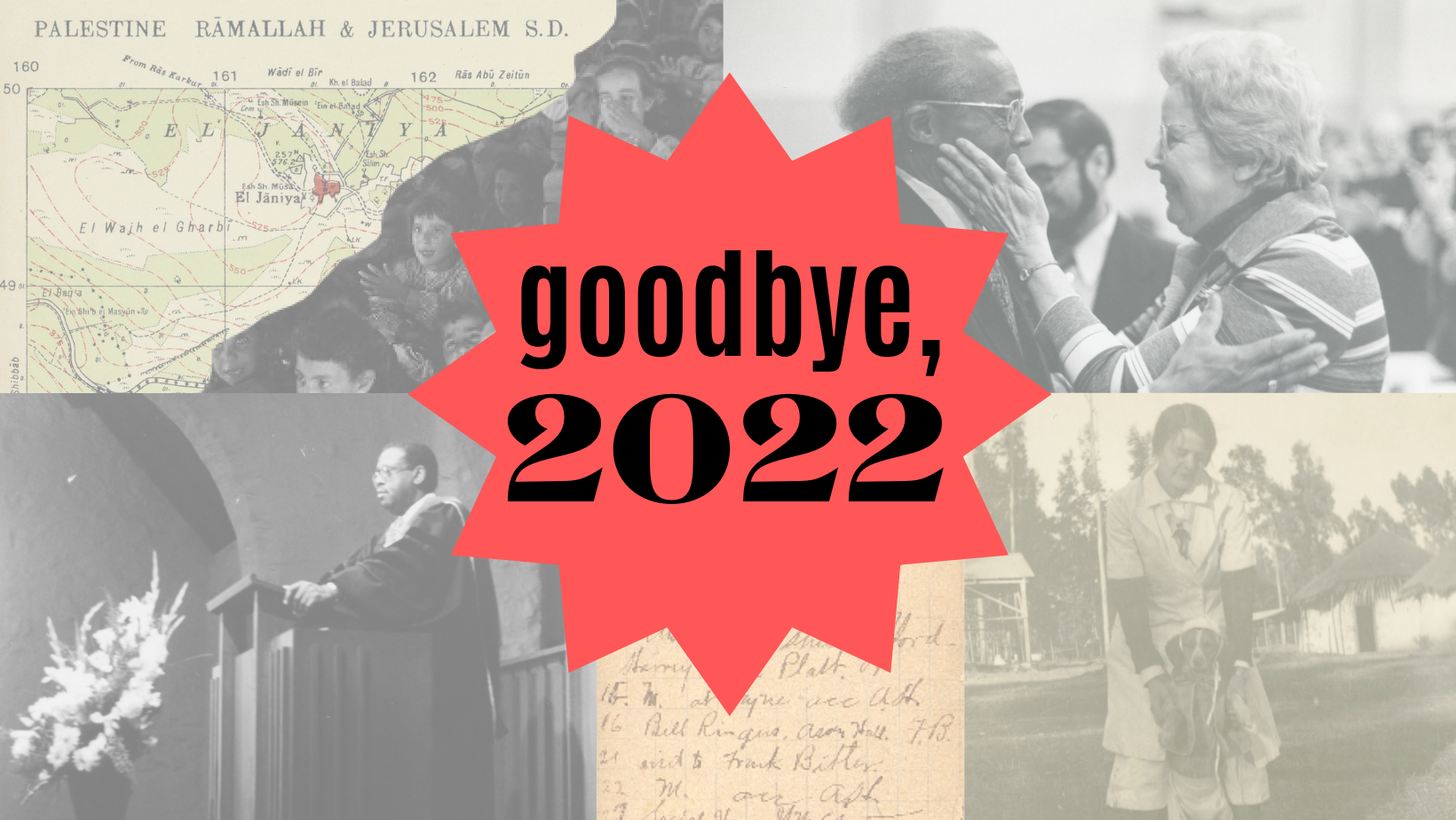 As we near the end of the year and reflect on 2022, I am grateful we saw so many of you in person this year! Whether you attended one of our events, conducted research in our reading room, dropped off records—or all three—your presence and your affirmation of our work has been a blessing.
For me, the highlight of the year was our October 6 "Building Knowledge & Breaking Barriers" exhibit opening. Almost 200 people came to PHS on a perfect fall evening to celebrate the amazing work of the student exhibit designers from Community College of Philadelphia (CCP). With joy and gratitude after the pandemic delay, attendees helped us mark the culmination of the Building Knowledge and Breaking Barriers collaboration between PHS and CCP, funded by the Pew Center for Arts and Heritage. PHS is continuing its partnership with CCP faculty and students, and we are looking forward to our work together in 2023.
With the opening of business travel, PHS staff and Board members gathered for events in New York City in August and the Atlanta area in November. We are particularly proud of collaborating with Columbia Theological Seminary to sponsor the book talk by Dr. William Yoo on What Kind of Christianity: A History of Slavery and Anti-Black Racism in the Presbyterian Church.
During 2022, PHS also continued and expanded the ways we connect with you remotely. We've responded to over 1,500 queries; digitized over 65,000 pages; and visited via Zoom with 24 mid councils around the country. We also hosted our monthly PHS LIVE Zoom webinar with guests including Elona Street-Stewart, Jimmie Hawkins, and leaders of the Sanctuary Movement of the 1980s. If you followed our communications (and I really encourage you to do so!), you read about the Covenant Network's 25th anniversary, our Katie Geneva Cannon digitization project, the Religious News Service photographs, and General Assemblies—past and present.
Each time I write one of these end-of-year blogs, it gets harder and harder to summarize everything PHS is doing in service to the PC(USA) and the wider community. So first, let me conclude by lifting up our dedicated staff and Board for their commitment to collecting and sharing a history that broadens perspectives and contributes to equity and justice in this world. And second, if you have not already done so, I hope you will support PHS by making a year-end gift. Your donations help to sustain our work and expand its reach.